Let me ask a serious question. How long are NHL teams going to let the Hurricanes get away with this? This is the second year in a row where the Hurricanes have drafted high upside players in nearly every round while other teams pick some kid that nobody has ever heard of. While some NHL teams clearly favor size and strength above all else, the Hurricanes are putting hockey sense at the forefront of their draft strategy. Who can blame them? If you can't think the game at a high level, you're not going to be a successful NHL player. The folks here at Calm Before the Storm (myself, Brandon, and Alex) decided to share our thoughts on each of the Hurricanes' eight picks in the 2020 draft that lasted four years.
Seth Jarvis
Drafted 13th overall, Jarvis brings an exciting set of skills to the Hurricanes' organization. He's quick, processes the game at an elite level, and is dangerous in transition. Jarvis had 42 goals and 98 points in a shortened season, including over 60 points in his final 26 games. What do we think about the pick?
Matt: I love this pick. I wasn't expecting Jarvis to be available at this point, so it's an automatic win. Any time you can draft a forward with top line upside at 13th overall, it's a great day.
Brandon: Jarvis is a really fun, creative, play-driving center with the upside to play on a top line. He was absolutely unconscious the second half of the season, basically uncontainable by WHL opponents. He's incredibly quick and shifty and weaves through defenders with smooth, slick hands and the puck on a string. Hard shot, great vision, and solid in all three zones, there's very little not to like. Immediately becomes the Canes #1 prospect.
Alex: Thanks to the legend Patrick Marleau, the Canes were guaranteed a stud in the first round. Seth Jarvis instantly becomes the best prospect in the Canes' system, with a sky-high ceiling. His combination of quick feet and a dynamic arsenal of offensive instincts (vision, great release), will allow him to wreak havoc on opposing defensemen. His defensive game is a work in progress, and I see him as a winger rather than a C at the NHL level. But the Brayden Point comparisons are legit, and this kid will be a stud.
Noel Gunler
Gunler was taken 41st overall by the Hurricanes after falling out of the first round. This was a player projected to go in the top 20 by some scouts, yet still he falls to Carolina. With Lulea in the SHL this season, Gunler put up 13 points in 45 games while spending most of his time on the fourth line. Gunler is dangerous in transition and has been described as a dual threat in the offensive zone. Whether he's used as a sniper or a playmaker, Gunler can find ways to create offense. There are legitimate concerns about his play away from the puck, but there's no denying that Gunler has top six upside.
Matt: Gunler is a great pick considering where the Canes drafted him. I wasn't confident that he was a first round pick due to his inconsistencies away from the puck, but the Canes grab a player with solid upside. If they're willing to wait, he could be an excellent winger.
Brandon: Gunler was universally ranked in the top 25 as one of the best pure snipers in this class. His release reminds me of Elias Lindholm – quick and smooth. He's also got really good size, especially once he fills out his 6'2 frame. Had an absolutely monster year in the Swedish U20 league in his draft-1 year, scoring 27 goals in 31 games, the best goals per game in the history of the league for a 17-year-old (and fourth-best in points/game, better than both Lucas Raymond and Alexander Holtz). Also an underrated playmaker – he's simply all-around dangerous offensively. I'm shocked he fell this far, but the questions about his defensive and off-the-puck play are very real. We see this in young forwards quite a bit, though, and if he takes to RBA's coaching and sharpens this up as he matures, he's easily a 30+ goal scorer.
Alex: This choice is almost the equivalent of a first-round pick, because there was very few people who thought Gunler would slip out of the first round. Concerns about his character and work ethic raised red flags, which Darren Yorke quickly dismissed. What the Canes are left with is a potentially lethal goal scorer and offensive creator. He's fantastic at finding open space around the net, and his release can beat any goalie in the world. He creates a lot of offense, he's good in transition, and he'll be a menace on the powerplay. Some scouts had this guy in the top-15. He needs time to season, but the reward could be massive here.
Vasily Ponomarev
Vasily Ponomarev was selected 53rd overall by the Hurricanes after having 49 points in 57 games with Shawinigan in the QMJHL. Ponomarev's numbers may not wow you all that much, but he's an excellent defensive forward that reads the game well and kills penalties just as well. If Shawinigan gives him more of an offensive role with the team, his numbers could skyrocket. He has a good shot, great vision, and is relentless on the forecheck. Ponomarev's weakness is his skating and, if improved, could take his game to the next level.
Matt: This is a Rod Brind'Amour forward. He's a thrill to watch because of how hard he works and you rarely see him make a mistake. Ponomarev's upside may not be as high as some other players selected around him, but he reminds me a bit of fellow Canes prospect Jack Drury.
Brandon: Fans should be thrilled with this top three, which is a great mixture of versatility, upside, and firepower. Ponomarev's stat line isn't particularly eye-catching, but he played for a struggling Shawinigan team and was playing on North American ice for this first time. He has a ton of tools, namely his skating ability and balance, hands, and vision. Looks like a really solid potential middle-six center, a nice value late in the second.
Alex: A player I've seen live a couple times, Ponomaryov is an impressive kid. He's all heart. His feet never stop moving, and he's a smart hockey player. He's strong, he willingly goes into battles and he's responsible in every facet of the game. A true all-situations player, his offensive skill might be a little undersold due to average production. But he's got great hands, vision and his hockey sense is stellar. His stride is a bit slow and he lacks a top-gear to really separate, so the hope is he can get a bit quicker. But a rugged, responsible kid like him is sure to be a Brind'Amour favourite one day.
Alexander Nikishin
With the nicest pick in the draft, the Hurricanes looked to Russia and selected Alexander Nikishin. Nikishin is a big left-handed defenseman that can provide some offense from the blue line as well as a little sandpaper. Nikishin is currently playing in Spartak's system and has bounced between the KHL and their U20 league, the MHL. This may have been a reach for the Hurricanes, but they picked the best defenseman available. Sorry to all you Poirier fans out there, but the Canes needed someone that could defend.
Matt: I don't know a ton about Nikishin as a player, but Darren Yorke seemed confident in the pick. From how he was talking on zoom, it appears that the scouting staff liked his physicality and two-way game. I'm all for picking more Russian players since they're always under scouted.
Brandon: the Canes grab the big, physical Russian blueliner to complement their fleet-footed, puck moving prospects on the way. He's got days' worth of highlight videos of just laying people out, and has already seen significant time in the KHL as a teenage defenseman – a feat on its own. Doesn't project to bring a ton of offense, but that's not what the Canes are looking for with this pick. The Canes don't really have anyone who provides his bruising style on the back end, which is why he was chosen over players like Jeremie Poirier.
Alex: Pick 69. Nice. One of the very few Canes selections that didn't "Wow" the hockey world, Nikishin isn't a flashy player. He plays in the Russian juniors so I'm not overly firmiliar with him, but Canes scout Oleg Smirnov has boots on the ground over there, so it's likely he liked Nikishin a lot. His nickname is "Boom", for fitting reason. According to Draft analyst Steve Kournianos, "flying elbows" and "sticks to groins" is part of Nikishin's arsenal. He's got great size at 6-3, 200lbs, and he hits everything in sight. A true stay-at-home guy, he fills a big need for the Canes. He's also a solid puck-handler, and he's a poised player. He's already a KHLer at 19, I get some Joel Edmundson vibes from him, and I think he can be a solid 4/5 D, PK guy and is sure to be a fan-favourite if he develops.
Zion Nybeck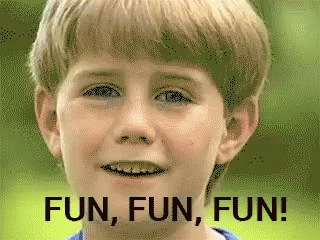 Zion Nybeck has the potential to be an elite offensive forward at the NHL level. He's a tremendous goal scorer with high hockey sense and great foot speed. Yes, he's not the biggest player, but that doesn't prevent him from taking over a shift in the offensive zone. Nybeck had 66 points in 42 games with HV71's U20 team this past season and has appeared in five SHL games this season.
Matt: The Canes get another potential steal here. Nybeck has top six upside and is elite in the offensive zone. NHL teams still value size a little too much for my liking, but it's great at the same time since the Canes keep getting talented players. Nybeck has fantastic vision, is an excellent goal scorer, and can dictate the pace of play in the offensive zone. These are tools that will help Nybeck reach the next level at some point in his career. From what I've read, his defensive positioning can be a little passive. He'll grow more confident in time.
Brandon: I love this pick and value. If Nybeck were 6', he'd have gotten buzz in the late first or early second. He was absolutely dominant in the Swedish U20 league, showcasing a lot of offensive flair with great skating and slick hands. He has a really good shot that can beat goalies cleanly as well. Hopefully the reports are accurate that he's grown some, but either way he's already listed around 180 and actually has some sandpaper in his game – there are videos of him flooring larger players. Legit top-six upside in a fourth rounder. Well done.
Alex: A top-50 talent who was overlooked because of his size, Nybeck is a threatening player. He's only 5-8 and 180lbs, but his lower-body is strong and he's got great balance, so he can be effective despite being undersized. Beyond that, there's a lot to like here. He's a rapid skater and he can cut around the ice like a knife. He's a playmaker by trade, but his shot is deceptive and his release is quick. He's a menace in transition, always finds the open man, and his vision and hockey sense are top notch. He's definitely undersized, but with the NHL moving to a speed/skill game, there's reason to believe that Nybeck has the tools to make it work at the next level.
Lucas Mercuri
Mercuri is a tall center that looks like he'll take control of games from a physical standpoint in the USHL next season. Mercuri bounced around between a few high school teams last season and was a point per game player for all of them. Next season, Mercuri will play for the Des Moines Buccaneers in the USHL before heading to UMass (Amherst).
Matt: Sure, why not? Darren Yorke believes that Mercuri has high hockey sense and great hands for someone of his size, so I'm inclined to believe him. This is a good pick for the Hurricanes since they get another player that will take time to develop first in the USHL and then in the NCAA. We should know more about this pick a year or two from now.
Brandon: I get the feeling the Canes actually saw something they liked in Mercuri, which is why they passed on players like Miettinen and Pashin to trade down and grab him. He's a big power forward that physically overmatched his high school opponents, but will be much easier to gage once he gets on campus at UMass-Amherst. He's got a lot of tools to like and a little skill, but his skating is a big question mark.
Alex: I honestly know very little about Mercuri, and this was the only Canes pick that was considered at all a "reach". He's very raw, but he's got nice size at 6-3, 195lbs and is said to be a good decision maker. Beyond that, I'm not really sure what to make of him. He's committed to the NCAA route, so this will be a long-term project. But, measureables and scouting report lead me to link him to a Jordan Staal type, and he'll have all the time in the world to develop. For me, it's kind of a wait-and-see approach with Mercuri, and we likely won't know what his NHL future could hold until well down the road.
Alexander Pashin
Pashin was the second player selected by the Hurricanes as a result of the Patrick Marleau trade. Pashin had an excellent Hlinka tournament and a fantastic MHL season with Ufa. Pashin finished the season with 17 goals and 39 points in 37 MHL games. Scouts love his hands and his ability to work around defenders, making him another high upside pick in this draft. To get him in the seventh round is phenomenal value on the Hurricanes' part.
Matt: Darren Yorke said that they were "surprised" that Pashin was still available. Of course, the Hurricanes did pass on him six other times, but still. This is a great pick for the Hurricanes, who once again take a player that can be elite in the offensive zone and dictate the pace of play.
Brandon: Smh. The Canes continue to make a mockery of the NHL draft, and got Pashin anyway. He probably fell because of his size (5'9, 154), inconsistency, and home country, but he could have gone three or four rounds earlier and it'd still be a good pick. Pashin is a dynamic skater and VERY flashy playmaker that has had success in the MHL (Russian AHL) and international play. At times he can get a little too cute, but it's only because of his supreme confidence in his incredible hands. He has to bulk up and improve off the puck (shocker), but, and stop me if you've heard this before, this value is ridiculous.
Alex: This is quickly becoming my favourite pick by the Canes, mostly because of my love of pure skill guys. Pashin is an absolute string-bean at 5-7, 150lbs, but is an absolutely dynamic offensive threat. He's quick, he's agile, his hands are as soft as butter and his offensive IQ is off the charts. He's electric, and has the ability to create dangerous scoring opportunities out of nowhere. Scouts had this kid as high as the late-first round, and the fact he fell this far was criminal. For a small guy, he's also a relentless forechecker, and backs away from nobody. He reminds me of Sergey Tolchinsky, but a rich man's version. Honestly, if this kid can put it all together, he'll be an absolute nightmare to defend, and, bare with me, I see a Johnny Gaudreau-type skillset here. I really do.
Ronan Seeley
The 208th pick in the NHL Entry Draft was Ronan Seeley, a left-handed defenseman currently playing for the WHL's Everett Silvertips. Seeley is a great skater and a solid passer in addition to being a good defender. He was ranked in the fourth or fifth round by some scouts, so grabbing him in the seventh round is great value for the Hurricanes. Seeley is one of the younger players in this draft class, with a birthday in early August of 2002. In 63 games for Everett, Seeley had 29 assists and 32 points.
Matt: I don't know much about Seeley, but I like this pick simply because the Hurricanes get another defenseman that can push the pace of the game. Darren Yorke raved about his skating on zoom. Seeley clearly isn't a goal scorer, but they seemed more excited about his transition game and the fact that he could close gaps quickly.
Brandon: Oh. Look. A defenseman a lot of people thought was going top-100. Are we really surprised at this point? Seeley is one of the youngest players in the draft (more development/maturation time = good), and also one of the best skaters. Speed, agility, acceleration, all of it, he does at a VERY high level. There's more offense in his game to come thanks to that skating ability along with his instincts, solid puck-moving ability, and vision. His skating and smarts also allow him to be a highly effective defender, and down the road he has legit second pairing upside. In the seventh round. Hilarious.
Alex: Another faller that the Canes pounced on, I enjoy Seeley's game quite a bit. He's a very active puck-mover, and is a smooth and agile skate. His decision-making has been questioned, but he has good vision and overly his defensive play is well rounded. His gap control is stellar, and he's not afraid to throw his body around. He was a key player for the Everett Silvertips last year, and has been described as "electric" when he's on his game. A great gamble to take in the 7th round, and there's some legit potential here.
And that wraps up the Hurricanes' 2020 draft class! Canes fans, what do you think of the picks? Overall, it seems like yet another great draft class that helps to ensure that the franchise will be competitive for a long time.